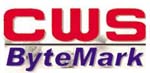 Due To Work In Progress of The Website, We Apologize for Any Inconvenience This May Cause.

Call Today Toll Free: 1 (800) 377-3244

(We Are Available Monday to Friday From 7 a.m.- 5 p.m., Pacific Time)
Place your order today using our secure online shopping.
Feel free to e-mail your questions and requirements at
sales@cwsbytemark.com
Contact Us! Materials not listed may be carried on our inventory!
Ferrite Data

Ferrite Toroidal Cores and Ferrite Beads.

CWS Bytemark has revised the specifications and the latest specifictions are provided below. We will upload these new specs gradually.

Ferrite Toroidal Cores: Table of Materials, Mix 43, 61, 67, 68
Ferrite Toroidal Cores: Table of Materials, Mix 77, F, J/75
Ferrite Toroidal Cores: Physical Dimensions and Al values of various mixes
Inductance Charts: Mix 43, 61, 67, 68
Inductance Charts: Mix 77, F, J
EMI/RFI Suppression
EMI Suppression Design Consideration. Impedance Vs Frequency
Ferrite Beads: Description
Ferrite Shielding Beads: Material versus Frequency versus Impedance
Ferrite for RFI: Description, toroids and split cores
Ferrite Cores for RFI Suppression: Beads, Toroids, and split types
Round Cable Suppression Cores
Beads on Leads- Detailed data, charts and specifications
Beads on Leads Peformance Data
Surface Mount Beads
Surface Mount Beads Performance Data
D type Suppressor Connector Plates
Dual in Line (DIP) Connector Suppression Plates
PC Beads
Impedance Versus Freq. PC Beads
Wound Beads
Traditional Broadband Transformers
Multi-Aperture, Ferrite Boobin, Balun & Tuning Cores
Ferrites for Swich mode Power Supplies
Pot Cores
Temperature Curves and Ferrite core size versus wire turns
Disclaimer: CWS Bytemark reserves the right at any time and from time to time to make changes to design, technical specification, or construction of any product listed on this website without notice. CWS Bytemark also reserves the right to discontinue or limit sale of any product or service available throughout this website on temporary or permanently basis without notice. CWS Bytemark highly recommend customers not to use its products offered on this website for inappropriate use and applications. Products should be tested for its suitability by prospective customers in all possible applications and conditions.





Your comments and suggestions are important to us, please feel free to email us at :sales@cwsbytemark.com
Call us Toll Free: 1-800-679-3184
Copyright (C)2008, CWS Bytemark
Updated 2008 Mar
.